Lauren Sheehan Concert October 19
September 30, 2013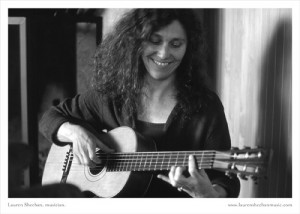 The following is from Lauren's recent email to her fans:
Sat Oct 19  7;30 pm Benefit Concert guest MonaWarner f

or Forest Grove Library Public Art Project by Ed Carpenter

Taylor-Meade Auditorium, Pacific University, 2014 Cedar St. Forest Grove OR  $20 /door or at Forest Grove Library 503-992-3247

I'm so happy to be heading to this important old stomping ground of mine to play in this beautiful room.  Forest Grove is one of my favorite Oregon towns and many of my old friends, colleagues and former students are still in the area. (You students ranged from pre-school through university ages and you've changed a lot – so you may have to remind me of who you are! )

Mona Warner, from our band CASABA in the early '80s,  will be joining me for a few songs, and there may be other special guests from those good old days, too.   Mona has recorded several CDs since then, and sounds better than ever.  We'll have a lot of fun reuniting in harmony for you.

This conert is a benefit for a public art project in the Forest Grove Library by Carpenter, in  collaboration with Greg Kriebel and Eric Canon.   The art is  a bit of a memorial to Mollie Starbuck, a dedicated library volunteer and advocate for reading and libraries.