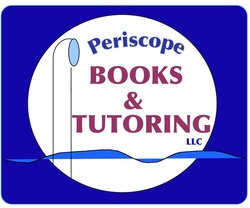 On Tuesday, December 6, 2011 the Forest Grove Library Foundation will host a combination book sale and poetry reading with Periscope Books and Tutoring. The event will take place from 6:00 PM to 8:00 PM at Periscope Books and Tutoring located at 1920 Pacific Avenue in Forest Grove.
During the hour of 6:00 PM to 7:00 PM Periscope Books and Tutoring will donate 20% of the proceeds from their book sale to the Forest Grove Library Foundation. This offer is valid on all books. Periscope sells a variety of genres and has several collectible editions of various books in stock.
At 7:00 PM the event will transition into a poetry reading featuring published author, Doyle Wesley Walls with opening readings by local poets Alan Roth and Susan Springer Munger.
Periscope Books and Tutoring will be providing light refreshments. Patton Valley Vineyards and Forest Grove Library Foundation board members will donate wine to the event.
Proceeds will be used to purchase improvements for the Children's and Spanish Language sections of the library including new furniture, artwork, signage and other amenities.
All are encouraged to attend. Please join us in shopping, enjoying wine and refreshments, listening to local poets, and contributing to the Forest Grove Library Foundation's efforts to improve the library.
Suggested donation of $10 will be accepted at the door.